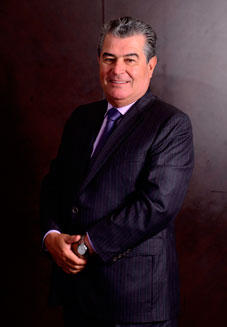 Ricardo Briceño
Industrial Engineer from Universidad Nacional de Ingenieria, Licensed in Economics and Development from Louvain University with a Master's degree on Public Finance and Planning from Antwerp University in Belgium.
Over 20 years' experience in executive roles as CEO an Executive Chairman in all Glencore Group companies in Peru. Former President of the National of Mining, Petroleum and Energy Society and the Peruvian Private Business Board. Recognized with the 2010 IPAE Award.
Currently Board Chairman of Agricola Don Ricardo and Executive Board Member of Textildel Valle. Board Member of Interbank, Ferreyros, Enersur, Toyota of Peru, JJC General Contractors and Advisory Board Member of APM Terminals.